Decking is what we do! If you would like a hardwood or composite deck, get in touch with Spruce. When it comes to design we offer our experience and flair. If you are unsure about where to start with your project, we will help with the design. We can meet with you at your house to measure up and brainstorm ideas. When you are satisfied with a design and price, we set about creating your deck with finesse and detail. We offer you a complete project service by lodging council applications and plans. We can also refer trades such as electrical, plumbing and earthworks that are needed on your project.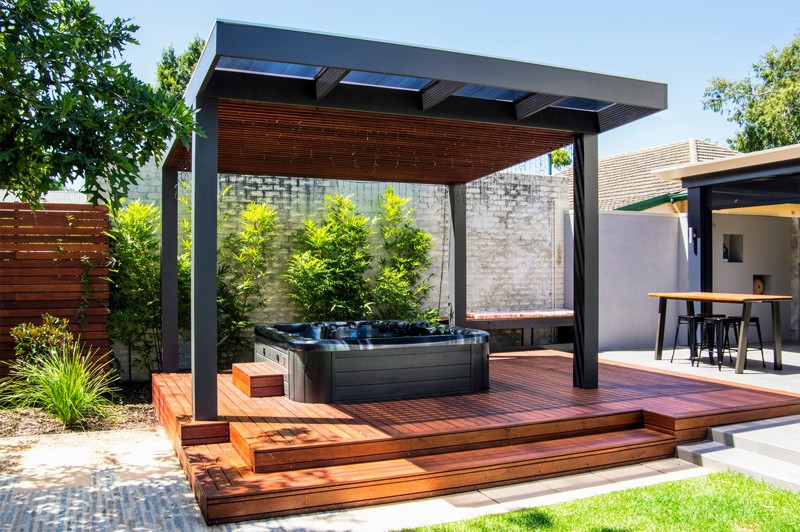 Free Standing Decks
Free standing decks are not attached to your home. They might be under your pergola like the example above, or the feature of your garden.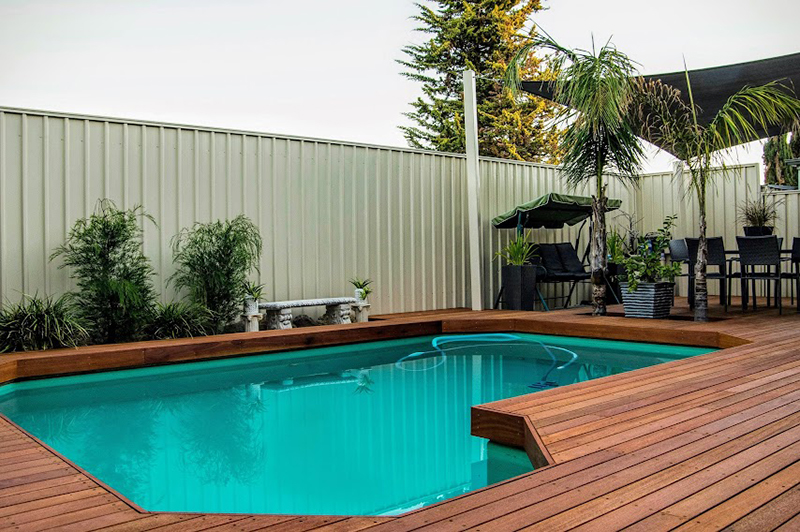 Pool Decks
Pool decks wrap around your pool creating a great space to play and entertain. We always recommend using composite decking boards around a pool as they never require sanding and oiling.
Some of our Decking Projects
"High quality awesome decking. The guys were always on time and extremely efficient. Great work to the boys and Brutus finally got over his fear and goes up/down the stairs. Will definitely be recommending them."
- Megan Robson -
"Great team and quality product. Thanks for all your time and effort."
- Kerryl Palmer -
"Very happy with the workmanship and professionalism of this company. Did an excellent job in a quick timeframe. Thank you!"
- Sue Ziniak -
"Excellent quality, fast build time, really easy going people. We love our deck!"
- Mathew Herewane -
"Amazingly friendly team, great workmanship, and super trustworthy. So happy with the product and process. Thanks Spruce Quality Decks!"
- Alexandra Begg -
"Awesome work guys! Really professional and results exceeded expectations! Many thanks."
- Johnny Scott -
"Fantastic service from Dave and his team, from initial quote through to completion. We are so incredibly happy with our deck and verandah; the quality is second to none and the price was competitive. Ten out of ten."
- Bryanne Smith -
"Great guys to deal with and they did a fantastic job! Highly recommended."
- Andrew Liersch -